What and when your child eats are significant indicators of growth and development. Whether breastfeeding, bottle feeding, or introducing solid foods, helpful information is available. One of the first decisions you'll have to make is whether to breast or bottle-feed. Sometimes breastfeeding is not an option, but if possible, experts agree that breastfeeding provides important health benefits to your baby. Whether dictated by personal choice or by elements beyond your control, breast vs. bottle feeding is a personal decision and you deserve support no matter which you choose.
Breastfeeding Explained
The Women's Health division of the U.S. Department of Health and Human Services covers a wide range of breastfeeding topics and has 16 videos posted that cover a wide range of breastfeeding topics.
Local Resources
If you choose to breastfeed, there is a wealth of local programs available to support you. Here are four local resources: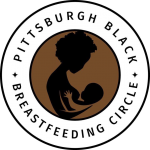 Pittsburgh Black Breastfeeding Circle promotes and supports breastfeeding as the cultural norm mothers and babies of African Descent in Pittsburgh and surrounding areas. PBBC provides in person and online support to nursing mothers by lactation consultants, lactation counselors and peer champions as wells as meetups that focus on breastfeeding, parenting, and nutrition education in a supportive group environment.  Also available are educational resources tailored to Black moms.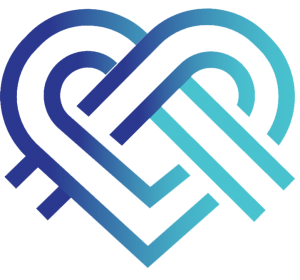 WIC's breastfeeding support campaign has information and resources to support moms  with their breastfeeding goals.  Explore the stages of breastfeeding and other resources provided by Women, Infants, and Children. Click here to connect locally to a WIC center.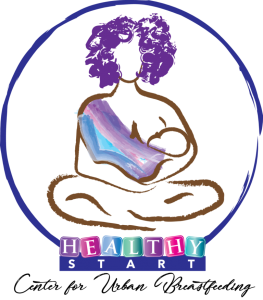 Healthy Start Center for Urban Breastfeeding – The Healthy Start Center for Urban Breastfeeding (HSCUB) provides lactation support, education, advocacy and outreach with a focus on Black women in Allegheny County.  The HSCUB provides 24/7 on-demand in-home and telehealth breastfeeding support for up to one year postpartum.  The HSCUB also offers Breastfeeding Boot Camp, a series of classes to instill self-assurance, self-confidence, and self-reliance in breastfeeding.  Finally, the HSCUB program array also includes events, forums, and educational discussions on breastfeeding throughout the year.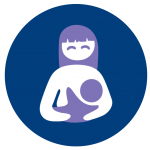 The Breastfeeding Center of Pittsburgh provides skills and the emotional support to breast feeding moms.  Individual support from lactation consultants can answer your questions, address your concerns, and make recommendations appropriate to your situation. Group classes create a good foundation in how breastfeeding works can help alleviate the fear and anxiety that may be associated with breastfeeding.
Infant Formula Feeding
If you are using formula, the CDC provides infant formula feeding information to help you choose the right formula for you and your baby, learn how to safely prepare and store formula, and learn how much and how often your baby needs to eat.
Responsive Feeding
The American Academy of Pediatricians Healthy Children website also helps you learn the signs of hunger and fullness, and how to respond to your baby's cues whether breast, bottle, or solid feeding. Check out Responsive Feeding-Set your baby up for healthy growth and development infographic to learn why responsive feeding is so important and how to set yourself up for success.
Introducing Solid Foods
And when you're ready to introduce solid foods, the American Academy of Pediatrics (AAP) Healthy Children provides resources, from when to start solid foods and what foods to choose to prevent tooth decay and picky eating. Before introducing solid foods to your baby be sure to look at the Healthy Habits Start Early infographic to make the transition easy for you and your baby.
Choking in Infants & Toddlers
As you introduce solid foods, your baby is learning how to chew and swallow. Food is the most common cause of infant choking. But it can be prevented.  The Advanced Cardiac Life Support (ACLS) training center's Choking and the Heimlich Maneuver article provides you with common hazards, ways to prevent, and what to do when you child is choking. If you interested in taking a pediatric first aid class check out American Red Cross offerings.