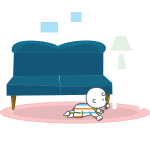 When babies start to crawl, they are curious, strong and relentless, and can get into dangerous situations quickly. The Child Safety in the Home pamphlet offers suggestions for how to danger-proof your home and provide a safe environment for children of any age.
Local Resources
Gun Safety
The best way to protect kids from being hurt by a gun is not to have one in your home or avoid houses with guns. If you decide to keep a gun in your home, there are ways to make it safer for kids. Download and share Gun Safety Storage Tips to learn about how to lock and store guns.
Share these tips on your social media channels to spread the word about gun safety.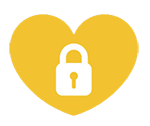 Free Gun Locks
Lead Safety in Allegheny County
You've probably heard about the dangers of lead exposure. Even small amounts of lead in the blood can affect IQ, ability to pay attention, academic achievement and even criminal behavior. Allegheny County now requires that children get tested for lead exposure at 9-12 months old and again at age 2. Learn more about lead safety, including where to get free testing, at Lead Information for Family Members. From there, you can access downloadable pamphlets and more.
Get the Lead Out Pittsburgh
"Get the lead out, Pittsburgh"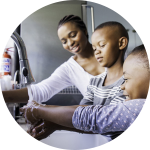 is a public awareness campaign designed to educate people the dangers of lead and provide resources to help those who have already been impacted by lead poisoning.